Is it fall yet? I mean seriously, it is my absolute FAVORITE time of year.  The crisp air, the beautiful trees, the kids dressed in the cutest costumes… what's not to love? Oh, did I mention pumpkin pie, pumpkin spice latte, pumpkin smoothies… pumpkin EVERYTHING!
But I totally don't want to feel like I LOOK like a pumpkin after I've indulged… so I've got some pretty simple and relatively healthy pumpkin recipes to share with you all.
Take a look and put one or five on your "to make" list this fall.
1. Pumpkin Pie Smoothie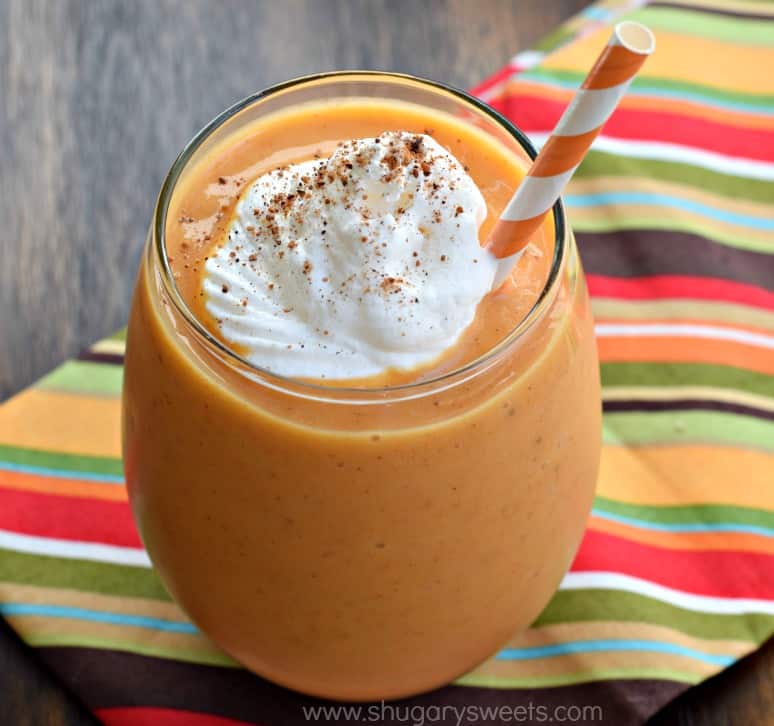 2. Maple Pumpkin Scones
3. Gluten-Free Pumpkin Pie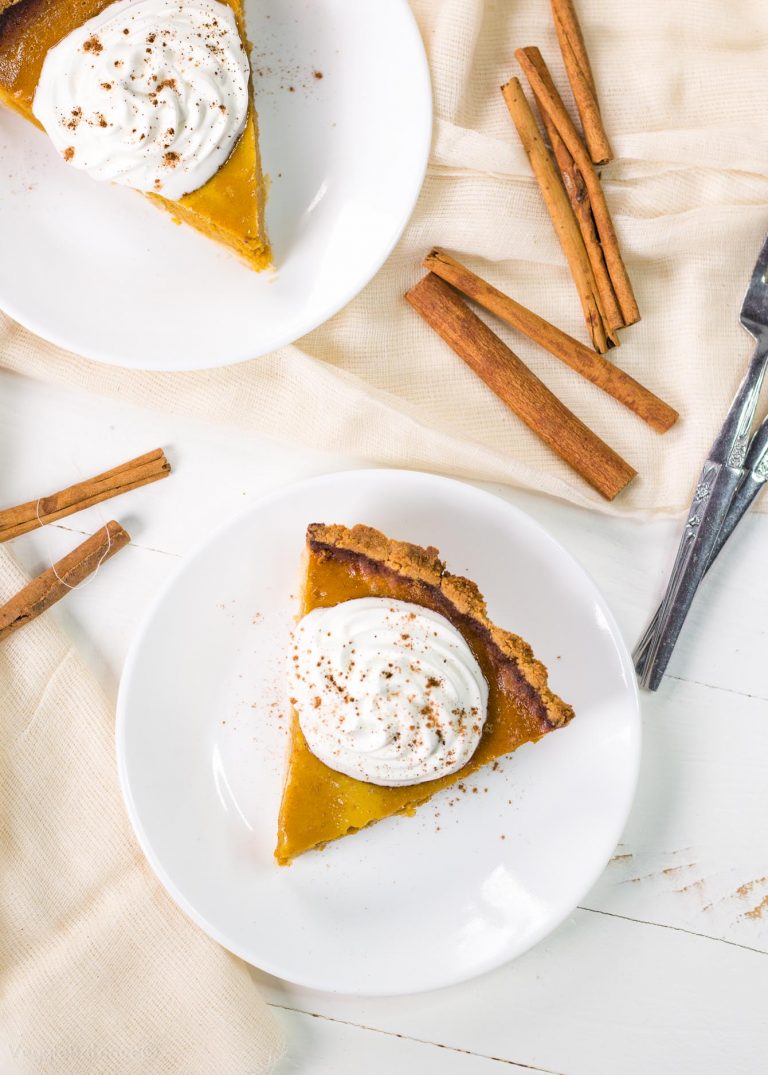 4. Healthy Pumpkin Pancakes
5. Chocolate Swirl Pumpkin Pie
6. Healthy Chocolate Pumpkin Muffins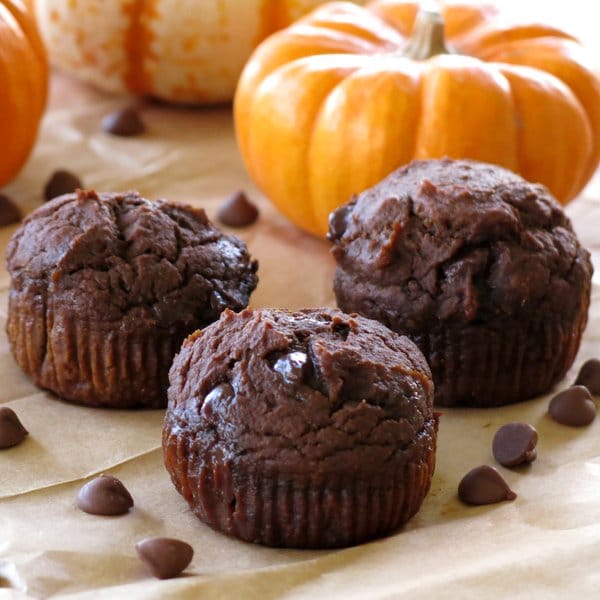 7. Pumpkin Pecan Overnight Oats
8. Maple Pumpkin Fall Harvest Trail Mix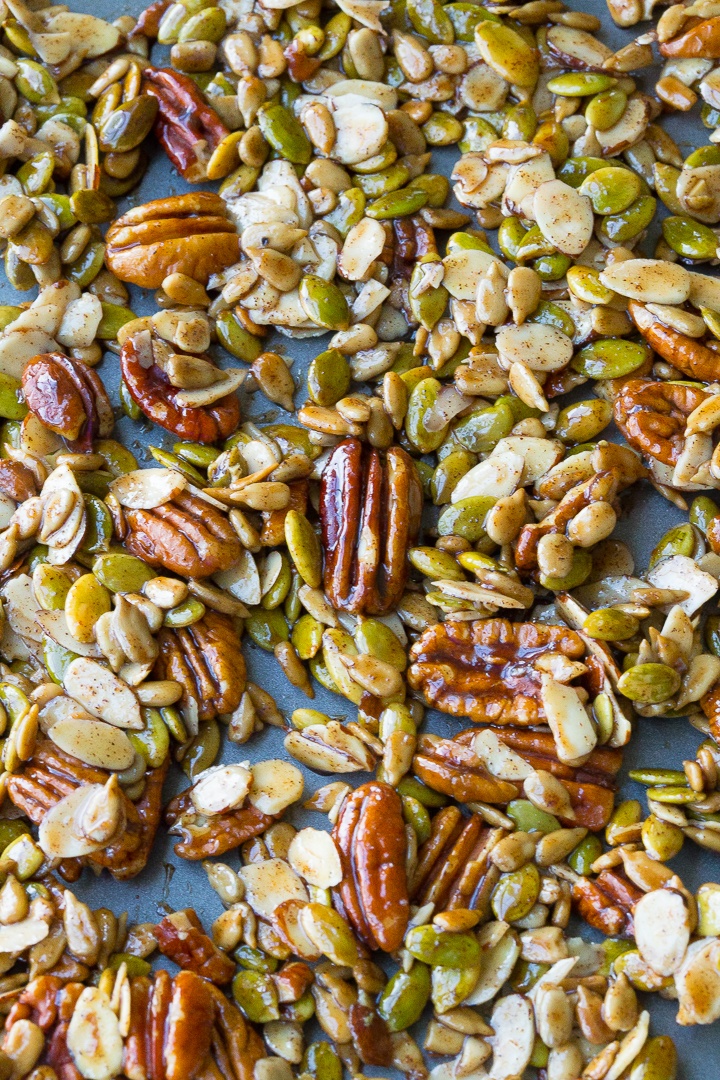 9. Vegan Pumpkin Pasta Sauce with Wild Mushrooms
10. Clean Pumpkin Cinnamon Rolls
11. Paleo Pumpkin Bars (Vegan & Gluten Free)
12. Paleo Pumpkin Pie Caramel Cups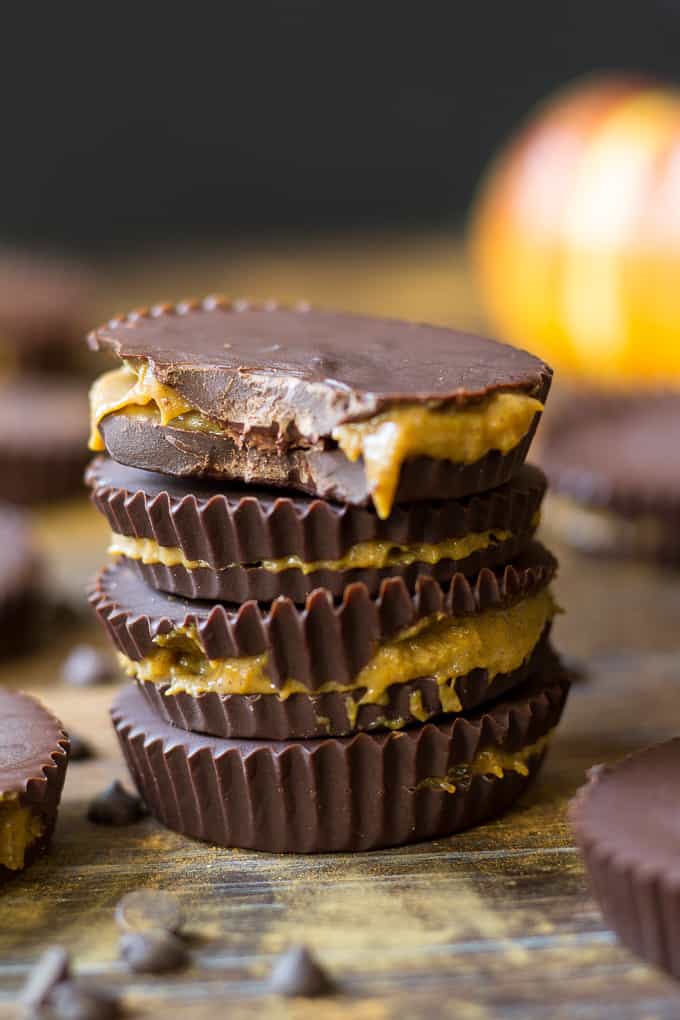 13. Pumpkin Rolls with Rosemary and Sea Salt
14. Pumpkin Spice Skinny Coffee Creamer
15. Healthy Pumpkin Carrot Apple Muffins
Seriously, I'm headed to the kitchen now. I can't wait to try some of these!